Venue Golden Coast Hotel & Bungalows
The Stories Summer School will be held at Golden Coast Hotel & Bungalows, an A-class/ 4-star sea-side hotel which stretches on the golden, sandy beach of the Marathon Bay, near the historic location of Marathon, at the outskirts of Athens.
It is the area of Marathon, that has hosted since the times of myths when Theseus killed the terrible bull of Marathon, to the times of the Persian wars and the Battle of Marathon, further on to our days and the marathon race and Marathon Run, the emblematic symbol of man's quest for freedom and the will to defend his most noble deeds which constitute the foundations of the Human civilization. The plethora of natural, historical sites and museums of the area reveal in all details this unique historical voyage.
Participants are expected to arrive through the Athens International Airport, approximately 25 km (15,53 miles) distance from the hotel.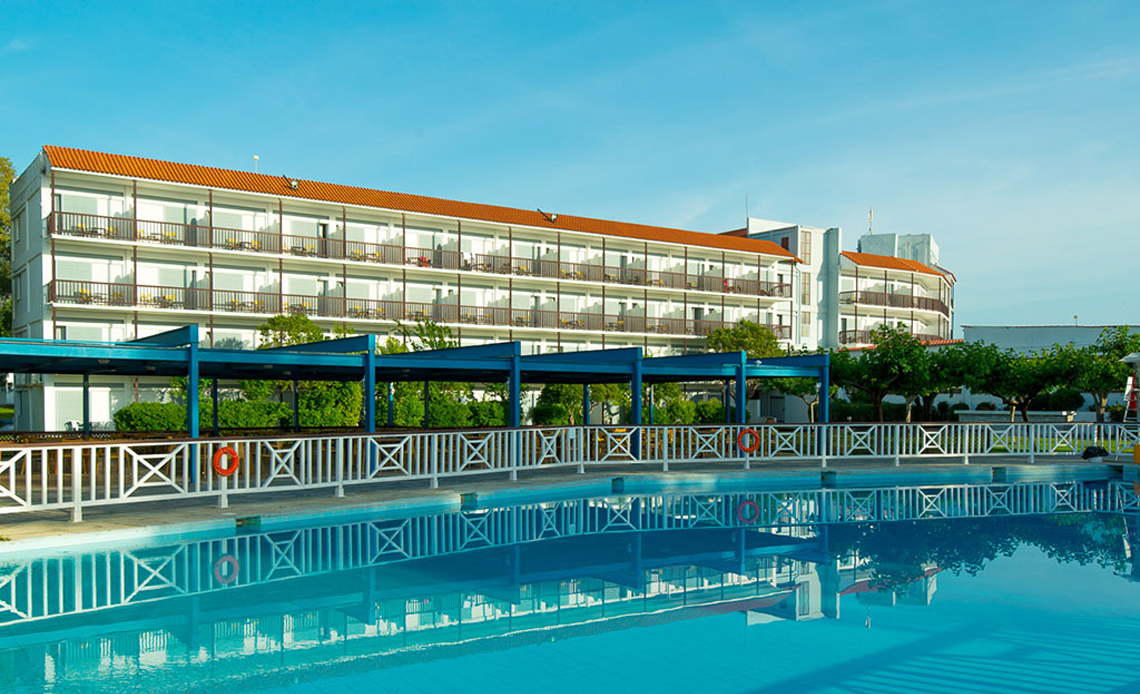 ---